Light energy has been proven in many ways to help our bodies feel better. With gentler and more effective heat, Sunlighten's infrared sauna benefits allow you to stay longer and reap more overall health benefits. Sunlighten has perfected infrared technology to bring you the safest, most efficient and effective infrared available.  Our Sunlighten sauna will deliver near and far infrared light, offering many different health benefits including: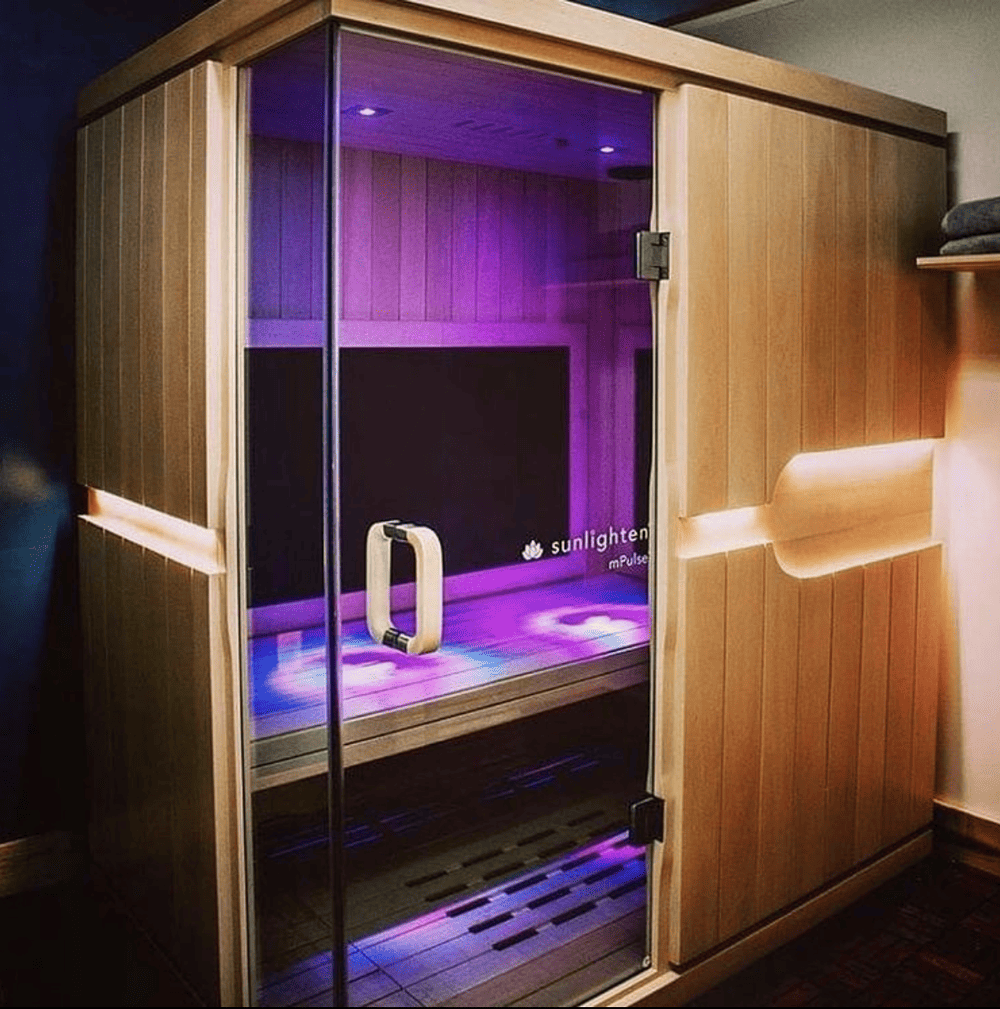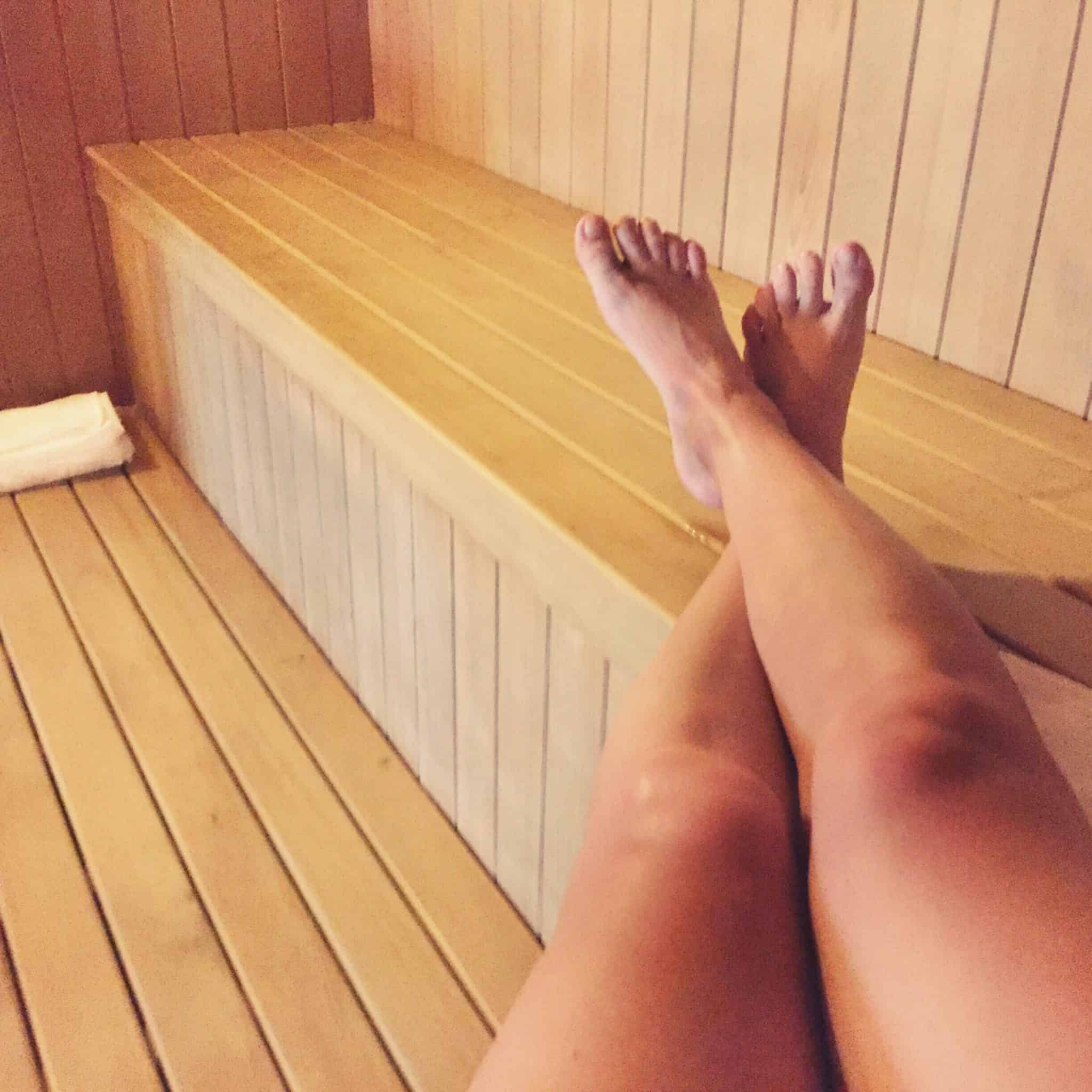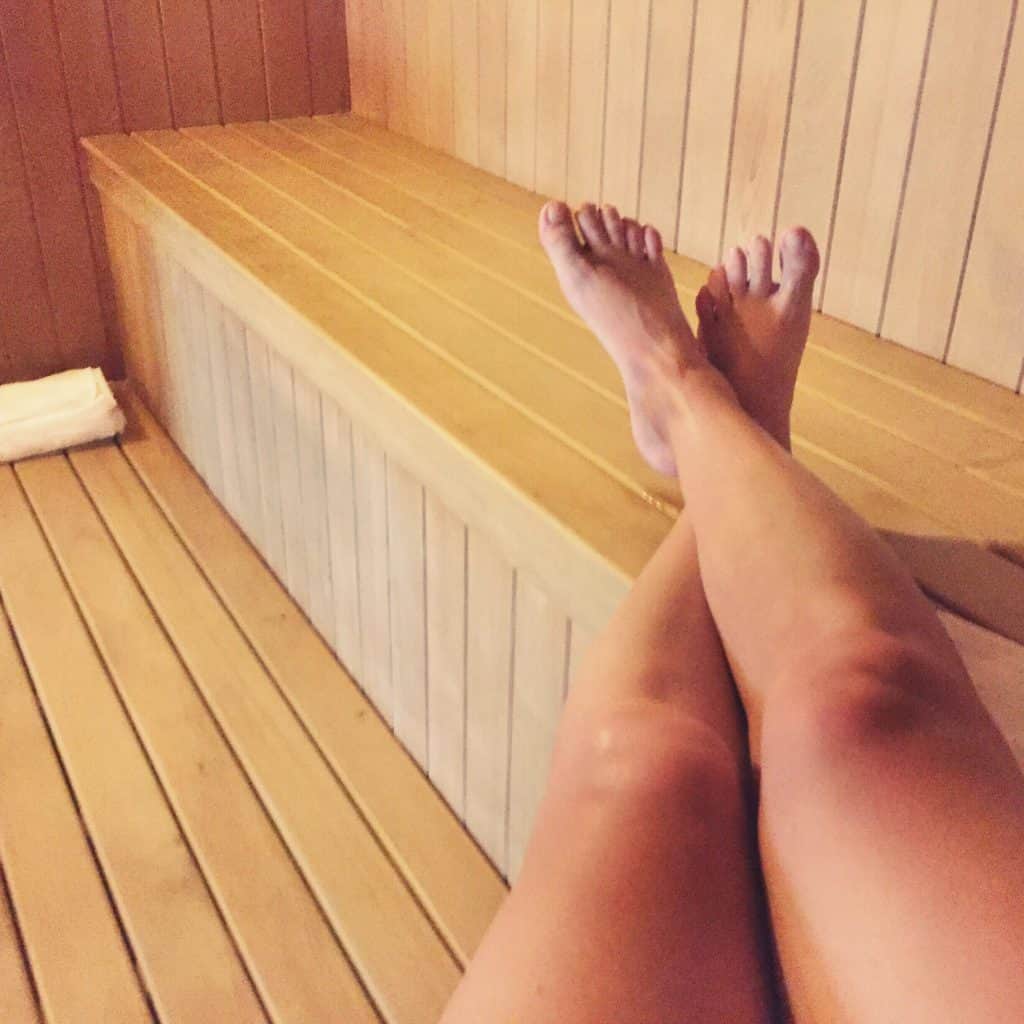 Our infrared sauna service provides a unique and relaxing experience that can help you feel better both physically and mentally. Here's what you can expect:
Safe and comfortable environment: Our sauna is designed for maximum comfort and safety, with temperature control and low EMF levels.

Improved health and wellness: Infrared saunas can help boost your immune system, reduce stress and inflammation, and improve circulation and skin health.

Personalized experience: Our team will work with you to determine the best temperature, duration, and other settings for your individual needs and goals.

Relaxation and rejuvenation: Infrared saunas offer a peaceful and relaxing environment, allowing you to unwind and recharge.
By choosing our infrared sauna service, you can look forward to an immersive and rejuvenating experience that can help you feel your best.
Wear something comfortable and breathable, feel free to wrap in a towel or wear a bathing suit or shorts.
You may not sweat at first, typically it can take up to 5 sessions before your body starts to sweat from the sauna. Even if you are not sweating it is important to remain well-hydrated!! As your core temperature increases, you will begin to sweat more.
How often should I sauna?
There is no one answer for the amount of sessions per week, but infrared saunas are safe to use every day.  One session will leave you feeling refreshed and relaxed, but for health benefits we recommend more frequently.  On average, most people enjoy 30-45 minute sessions, at least once per week.
Who should not use this sauna?
Sunlighten does not recommend use for pregnant women, hemophiliacs, people with insensitivity to heat, anyone with a pacemaker/defibrillator, any person with an acute injury (within the first 48 hours), anyone with a fever, anyone with uncontrolled hypo/hypertension or anyone taking medications which may increase blood pressure.  Children 12 and under may use with parental supervision up to 15 minutes only.
See what some of our clients have said: