WE HAVE AMAZING SOLUTIONS
all natural. pharma free.
"All the things to get you well without drugs or surgery"  That's been our goal since 2010 and we continue to add services which bring health and value to our practice members! Whether you're coming to us for general wellness care, or you have pain that's been stopping you from doing what you love, we have tools that can help! Our office has over 350+
ratings and we're excited to add yours to the list!
Our doctors have a combined 24 years of experience helping people achieve their health goals naturally.  Dr. Lance Gard is the main treating doctor and clinic director. Dr. Aliya Gard focuses on chiropractic for pregnancy and pediatrics, acupuncture and dry needling, and heads the Functional Medicine programs at Gard Wellness Center and nationwide.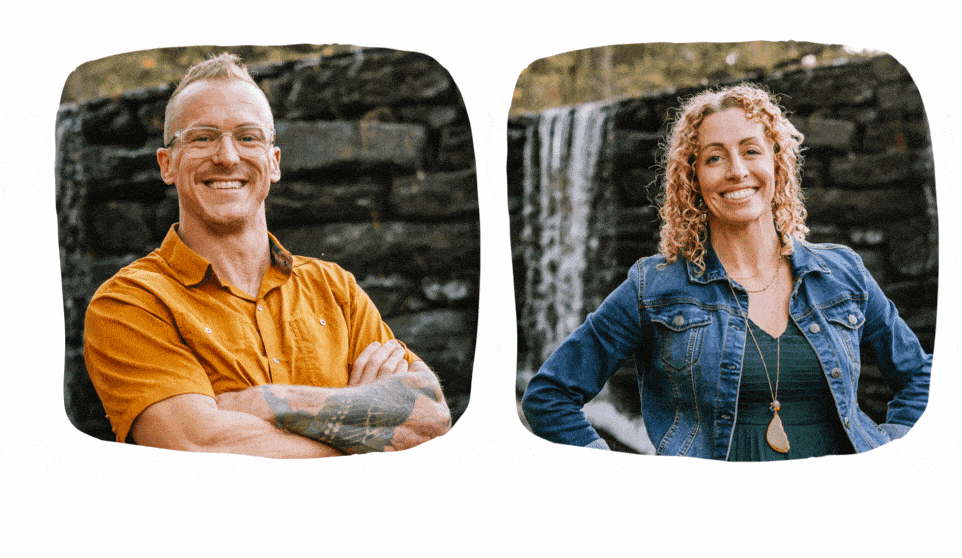 Chiropractic
Are you ready for great adjustments? Are you ready to feel like your best self? Not only does chiropractic help your whole body function better, it'll also help you with those nagging pains you've been complaining about for years that just aren't getting any better. We get adjusted at least once a week because it works! Come experience it for yourself.

Spinal Decompression
Tired of dealing with low back pain that radiates down your leg(s)? maybe it's neck pain that causes pain in your arms or shoulders? Spinal decompression can help! Countless patients have avoided surgery thanks to spinal decompression at our Cary, NC location!

Functional Medicine
Using customized lab testing, nutrition and specifically tailored supplements, our 16 Week Health Reset program helps you rebalance your body, reverse your symptoms and lose weight! Labs and supplements are direct-shipped to your door and the support is offered online from the comfort of your home!

Acupuncture & Dry Needling
Ok so the needles aren't really that large, we promise! and no it generally doesn't hurt. Our patients use acupuncture to balance overall energy, to handle stress, support immunity, improve sleep and fertility and much much more. If there's a 'condition' there's an acupuncture point! Dry needling is a little different and we use it for stubborn muscle knots that just won't quit.

Massage
Our team of Licensed Massage Therapists are top notch. They work with the doctors focusing on the right muscle groups to get your body to fully heal and restore balance. It's not a spa massage, these are massages are covered by most insurance plans and their focus is therapeutic
Laser Therapy
Our LiteForce Class IV laser fast-tracks any soft tissue injury! Tendonitis, bursitis, any 'itis' really can be helped with laser therapy! It's fast, and painless. It works by a process called photobiomodulation and for those of you who don't feel like Googling - it's a really fancy way to say this machine uses light to heal your body and stimulate your mitochondria.

Infrared Sauna
One of the more recent additions to our wellness offerings, infrared sauna is a super easy way to detox, relieve muscle tension, reduce blood pressure, combat stress, and lose weight!
Hydro Massage
for those folks who don't like traditional massage. Our hydro therapy system is a non-immersion therapy experience to target tight muscle groups. It's fully clothed and a perfect fit for those who don't feel comfortable in traditional massage settings!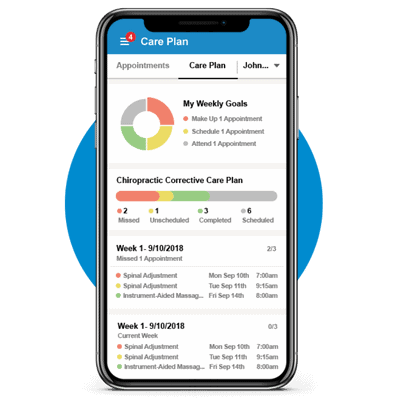 Friendly, efficient and attentive staff.  Connected providers who care. Technology to make it easy. We think of everything we can to make your patient experience the best it can be! 
Do you accept health insurance?
Yes, we accept most major insurance plans, and Optum VA insurance. We do not participate with Medicare/Medicaid or United Healthcare. Our cash prices are equivalent to most copays. We offer payment plans and Care Credit.
What conditions do you treat?
Most adults seek out care for low back pain, sciatica, headaches, migraines, neck pain, shoulder pain, poor posture, low energy, bursitis, tendonitis and more. Parents seek care for their children when they have earaches, constipation, torticollis, crawling or walking delays as well as concerns with attention and/or hyperactivity. Pregnant women seek care to keep their pelvis aligned for natural birth, to ease any pregnancy-related discomfort and to shorten labor! 
While most people find chiropractic because of pain, at it's core, chiropractic is about optimizing nervous system function via spinal alignment. It's about removing any interference in communication between your brain and your body down that superhighway we call the spine!  When we have alignment, when we remove the stress on that brain-body communication, symptoms get better! 
Our job, is simple. Locate the stress on the spine, and deliver precise adjustments to clear that stress, restoring movement, alignment and function (communication)! 
You have a lot of services, how do I know which one to get?
At your initial examination, the doctors will decide which services will help you the most.  Generally, every plan will include chiropractic care unless you are already under care at another office. 
From there, we'll add on any services we think will help!  If we don't recommend something you want, just ask us! 
Your investment varies based on insurance and the number of visits or services in your recommendation. On average a full course of corrective care is less than the cost of an MRI. Many insurance plans cover a large portion of your care, leaving very little out of pocket expense. Our staff will always check your benefits for you!
Each new patient begins with an examination and review of their health history. Sometimes we'll take xrays. After the doctor reviews your exam findings we'll come up with a plan for you to correct the issue and achieve your health goals. Each plan is unique and will involve the tools we think will best serve your needs.
SCHEDULE YOUR NEW PATIENT VISIT HERE
What about functional medicine?
Our functional medicine services are fully remote and now available nationwide! All labs and supplements are shipped direct to your door. Check the link below to learn more about functional medicine and to book a complimentary call to learn more.