Chiropractic Care
We provide Corrective Chiropractic Care plans. When we talk about correction, we want to make sure your body reaches optimum health potential. This correction occurs not only when you are out of pain, but when your body is functioning properly and your lifestyle habits are supportive of a long healthy life. Each patient is different and recommendations differ, our goal is to get you to the best of your best!
Our techniques are varied and our goal is to make your treatment as comfortable as possible while still getting the correction we need for optimal health. Our doctors practice a variety of techniques which can vary per patient ranging from Thompson Drop, Activator, Specific Prone,Flexion-distraction and Webster Techniques for our pregnant patients. Many people don't know this but we also can adjust extremities. Wrists, elbows, knees, ankles etc. If it's a joint that should move, our doctors hold additional certifications in upper and lower extremity techniques designed to get each joint to optimal function.
Chiropractic care is our passion. Chiropractic care has helped all of our doctors achieve health and we are excited to work with you towards your health goals. Remember, our bodies are innately designed to FEEL GOOD. In many many cases we can do this without the use drugs or surgery. With proper spinal alignment, healthy food, adequate exercise and stress reduction techniques, we can truly realize our individual bests!
We accept Blue Cross Blue Shield, State Health Plans, Aetna, and Cigna.
Spinal Decompression
Spinal Decompression therapy is used to treat and reduce back and neck pain caused by various conditions, including pinched nerves, herniated discs, sciatica, and more.  If you are experiencing pain from bulging or herniated discs, sciatica and failed back surgery syndrome.
In practice, we've seen decompression put an end to years and years of radiating back pain AND possible surgeries! Results are amazing and lasting.
If you are experiencing low back or neck pain with symptoms radiating down your arm(s) or leg(s), schedule and examination and evaluation so we can see if spinal decompression therapy is a good option for you!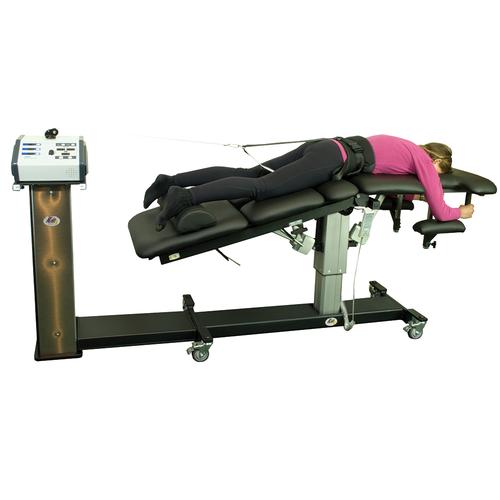 Functional Medicine
At Gard Wellness Center, our motto is Live. Life. Well.  and we mean it!  Many of you come in with neck pain, back pain and headaches, and through our intake process we discover so much more.  What else are you living with and how can we support you in fixing it?
Gut issues, IBS, Chron's, IBD?
Autoimmunity?
Fertility issues?
Chronic disease such as Diabetes, Hypertension or Cardiovascular disease?
Low energy, fatigue, inability to lose weight?
Many suffer from significant health issues, but aren't sure what to do about them. It's frustrating when you've done the research, or seen the specialists, and feel even more confused and alone.  That's where Functional Medicine at Gard Wellness Center comes in and we're excited to offer and expanded range of clinical testing and supplements to help you Live. Life. Well.
Medicine is not one size fits all, and it also shouldn't be a guessing game!  There are ways to test exactly what's happening in your body so you can be sure of a clear path to fix it!
If you know what Functional Medicine is and you're ready to get started,  CLICK HERE TO SCHEDULE YOUR COMPLIMENTARY CONSULTATION
Laser Therapy
What is laser therapy?
Laser therapy uses highly amplified light (laser) of the correct wavelength that can penetrate to deep tissues in our body. The process is called photobiomodulation. Our cells contain light receptors (specifically in the cytochrome C complex of the mitochondria). When these cells are struck by a sufficient amount of light, it increases cellular activity by increasing ATP production. This light also increases nitric oxide a signaling molecule that helps relax and dilate blood vessels, increasing local circulation (and healing!). This process helps to get inflammatory chemicals OUT and nutrients INTO the area to help improve the quality of the tissue and speed of tissue healing.

What does it treat?
If you have a soft tissue injury, laser therapy can help.  It will reduce your pain, increase your range of motion, and speed up your healing process exponentially!
tendonitis
bursitis
plantar fasciitis
post surgical healing
pulled muscle
neuropathy
scar reduction
and much more!
What does an average treatment plan look like with laser therapy?
While most patients receive laser therapy along with their chiropractic plan, some patients come in for laser therapy alone!  For most conditions, we expect to see results in six to ten initial visits.
Does insurance cover it?
Some insurance plans will cover this service, if not we do offer cash discounts which can lower the price to $40 per visit with a package of ten treatments.
Have more questions? Give us a call or text and let us answer them for you!
Acupuncture
For 5000 years acupuncture has been a mainstay of treatment for many cultures. It is a Chinese system of healing which is concerned with restoring proper energy flow (Chi) to various organs, glands and tissues of the body on the premise that most diseases are a result of malfunction of disrupted energies. We offer needle acupuncture in conjunction with or apart from your chiropractic treatment. Many people ask us what acupuncture can treat. We find many people success with symptoms ranging from pain, low energy, headaches, stress, depression, addiction… the list goes on and on. Here is a pretty good list of other conditions for which people commonly find success with acupuncture.
Dry Needling
Dry needling is a technique that releases muscle tension and trigger points.  Using a variety of needles, this technique can release deep tension from muscles and release trigger points that may be resistant to release with massage therapy.  At our office, we can use a combination of dry needling and acupuncture to achieve optimal results!
Does it hurt?
Depending on which area of the body is receiving treatment, dry needling can produce an achy sensation, especially if you are receiving treatment in the gluteal, hamstring, or low back.  For other areas, like shoulders for example, you may not even notice you're being needled!
How do I know if I need it?
Like laser therapy, dry needling can help most soft tissue issues, and specifically shines with releasing tense muscle tension and trigger points.
Massage Therapy
We offer a range of massage techniques in conjunction our Corrective Chiropractic Care plans. We work with a select group of Licensed Massage Therapists who focus on therapeutic massage to targeted areas which support the correction process. Gard Wellness Center therapists have additional training in lymphatic drainage, pregnancy massage, sports massage and many other styles to assist on your healing journey. In some cases, we will recommend Myofascial Release as an adjunct to your chiropractic corrective care plan to decrease painful and inflamed muscles.
Infrared Sauna
Light energy has been proven in many ways to help our bodies feel better. With gentler and more effective heat, Sunlighten's infrared sauna benefits allow you to stay longer and reap more overall health benefits. Sunlighten has perfected infrared technology to bring you the safest, most efficient and effective infrared available.  Our Sunlighten sauna will deliver near and far infrared light, offering many different health benefits including:
Detoxification – Sunlighten's highly efficient, patented SoloCarbon® infrared heating technology gives you the best detoxification experience because it is clinically proven to raise core body temperature by three degrees. You experience a deep, productive sweat from your cells as the SoloCarbon infrared waves penetrate your skin and heat your core to expel the toxins, rather than just sitting in hot, ambient air that only heats your outer skin.
Heart health – Infrared sauna sessions raise your heart rate and increase circulation. This replicates a cardiovascular workout we term "passive cardio." In fact, blood flow during infrared sauna use may rise from a normal rate of 5-7 quarts/minute to up to 13 quarts/minute. Your heart is a muscle; working it makes it stronger. A stronger cardiovascular system helps capillaries deliver more oxygen to muscle cells. For people with injuries or conditions precluding them from cardio activity, Sunlighten saunas can help serve as an alternative for needed cardio benefits.
Muscle recovery –

the infrared sauna relieves pain by penetrating joints, muscles and tissues to increase circulation and speed oxygen flow. It helps reduce soreness and muscles spasms.

Immunity boost – Your body naturally defends itself. During a fever, body temperature rises and strengthens the immune system. It's a signal to white blood cells and the body's antiviral army of lymphocytes, neutrophils and interferons to come to the rescue. Increased body temp may also help fight infections as it stimulates heat shock proteins that deter viruses from reproducing and reduce inflammatory cytokine proteins. Raising body temp above normal for therapeutic treatment is called hyperthermia. Infrared light penetrates to the cellular level. Sunlighten's infrared heating technology gives you the highest quality and quantity of infrared clinically proven to raise core body temperature by three degrees.
Weight loss – studies have shown that sauna therapy can release environmental toxins stored in fat tissues that can prevent weight loss. Heavy metals and fat-soluble chemicals like PCBs, PBBs and HCBs can trigger the body to protect itself, resulting in the immune system's inflammatory response. Infrared sauna therapy heats the body at the cellular level, helping to detoxify the body and reduce inflammation.
Relaxation – infrared sauna therapy promotes relaxation by helping to balance your body's level of cortisol, your body's primary stress hormone. The heat generated by the sauna will also help to relax muscles and relieve tension throughout the body, allowing you to relax and de-stress.
FAQs
What should I wear?
Wear something comfortable and breathable, feel free to wrap in a towel or wear a bathing suit or shorts.
Will I sweat?
You may not sweat at first, typically it can take up to 5 sessions before your body starts to sweat from the sauna. Even if you are not sweating it is important to remain well hydrated!! As your core temperature increases, you will begin to sweat more.
How often should I sauna?
There is no one answer for the amount of sessions per week, but infrared saunas are safe to use every day.  One session will leave you feeling refreshed and relaxed, but for health benefits we recommend more frequently.  On average, most people enjoy 30-45 minute sessions, at least once per week.
Who should not use this sauna? 
Sunlighten does not recommend use for pregnant women, hemophiliacs, people with insensitivity to heat, anyone with a pacemaker/defibrillator, any person with an acute injury (within the first 48 hours), anyone with a fever, anyone with uncontrolled hypo/hypertension or anyone taking medications which may increase blood pressure.  Children 12 and under may use with parental supervision up to 15 minutes only. Please see additional FAQs for medication contraindications.
Abbey M.

"❝I went from having limited mobility in my right shoulder for 10+ years to swinging a softball bat like I was in high school!❞"
Andrize P.

"❝I have reduced tension headaches, able to focus, increased energy, decreased neck shoulder and back pain! I noticed improvement within two weeks of receiving services.❞"
Trey H.

"❝When I first came in, I had back pain and I couldn't touch my toes but now I move more, can touch my toes and my back feels so much better. ❞"
Sarah H.

"❝I started coming to Gard Wellness for neck pain and extreme tension in my upper back. In less than a month of visits I'm virtually pain free and I can tell my range of motion in my neck is vastly improved. Thanks!❞"
Kurt S.

"❝... I came in barely able to walk, sciatic pain and back pain. After just a few visits I felt much better and now I am back to normal and better than I've been in years!!❞"
AnnMarie J.

"❝I have only been going to Gard for a short time and already feel relief in my back! I can't wait to see how I continue to progress!❞"
Bryan W.

"❝I started with pain throughout my back for several years now. I have only had a few adjustments thus far, but I wake up refreshed and ready for the day. I am able to really live my life pain-free now. ❞"
Donna S.

"❝When I came to Gard Wellness I was a mess. Headaches, backaches everyday. Since coming here, my quality of life has improved extremely. My pain has diminished and I'm feeling GREAT!❞"
Duane P.

"❝I came into the office with painful migraines and vertigo. Within a few weeks I feel so much better! I have more control over my pain when it does occur. Thanks to everyone at Gard Wellness Center!❞"
Kathy F.

"❝Amazing treatment! After over a year of doctors, xrays and meds I'm finally getting relief! I'm so thankful to GWC :)❞"
Sarah H.

"❝I broke my back in a car accident when I was 16. After 12 years of stiffness and pain I decided to try a chiropractor. I felt better than I had in 12 years after my first treatment! GWC is amazing!! ❞"
Katia C.

"❝I've been without headaches since my treatment started. My body feels so much better and my sleep has also improved. I feel more energized with a better mood! THANKS! ❞"
Kaila G.

"❝When I first started with care, I had constant neck and upper back pain in addition to limited head mobility. Now I have mobility and the pain has gone away!❞"
Megan D.

"❝When I first came to Gard Wellness I couldn't even walk without being in pain, now even on my worst days I am experiencing little to no pain at all! I have learned a lot from GWC and even recommended my husband!❞"
Emily D.

"❝I used to have terrible pains in my shoulders at the end of the day. Since starting care with GWC I have no more pain! Thank you!"
Janet S.

"❝For the first time in 25+ years, I am not going to bed at night with a headache and not waking up with a headache! Thank you Drs. Aliya and Lance!!❞"
Maggie P.

"❝After just two visits I was breathing better than I had in months!❞"
Lindsay L.

"❝When I came in for the first time last week I was in so much pain I could barely move my neck; I am no longer having any pain and I feel like I'm better that I was before I got worse!❞"
James

"❝My pain level has reduced dramatically. Feeling almost no pain now!❞"
Jessica S.

"❝After my first adjustment I slept without interruption that night and woke up without a headache and it didn't return for the rest of the day! (Normally I sleep restless & have constant headaches)❞"
Lindsay M.

"❝My headaches have stopped or slowed down. The only ones I get now are from withdrawal headaches since Dr. Gard talked to me about cutting out my energy drinks. I feel less sluggish!❞"
Brandon D.

"❝I came in with aches and pains in my neck and mid-back. I came in for an adjustment once a week and I feel like a brand new person!❞"
Aimee R.

"❝After two months of seeing Dr. Gard the pain in my shoulder, which had been constant, became much less painful and much less frequent. What a success!❞"
Sarah J.

"❝I have not had a single headache since I started seeing Dr. Gard! Every time I leave his office I have a renewed sense of calm and peacefulness. Not to mention less back pain!❞"
Lolita P.

"❝I'm a runner and have noticed how my form has improved tremendously since I've been coming here. What a nice surprise. I'm able to run longer now without tiring out as before. ❞"
Carrie R.

"❝When I came to Gard Wellness I could not walk. I was in so much pain in my knees, left hip and low back from Osteoarthritis. It is now 2 months later and I am walking, hiking, and exercising again. Thanks GWC - love you guys! ❞"
Tara F.

"❝Since joining GWC my headaches have reduced from daily to weekly as well as reduced in intensity. Relief was quick and it continues to get better! ❞"
Hazel B.

"❝I thought my future was hopeless. Thanks for all you do. ❞"
Learla S.

"❝After starting treatment at Gard Wellness my neck pain has disappeared. I used to get shoulder pain which lasts a week, but after starting treatment my occasional shoulder pain only lasts a few hours after adjustments. ❞"
Rachael D.

"❝I am happy again! Pain is decreasing rapidly. ❞"
Valley G.

"❝I have always had frequent headaches and took Advil a lot! I noticed after starting corrective care that I rarely ever need Advil. The headaches have almost disappeared. I have also not had a migraine since starting. ❞"
Julie H.

"❝After 3 years of doctors, physical therapists, dry needling, pain doctors and stretching - they found the cause of my pain and have put me on the road to recovery. I feel better than I have in 3 years! ❞"
Kayli K.

"❝I couldn't have gotten through this pregnancy without the chiropractor care at Gard Wellness! Truly was a game changer... ❞"
Eva B.

"❝Breathing better, able to lay on my back. More aware of my posture and knowing how to adjust for relief. ❞"
Mark T.

"❝Instantly felt better after my first adjustment.❞"
Christine W.

"❝I first came in 5-6 weeks ago with extreme sciatic nerve pain. I couldn't stand/walk/sit for any length of time. Now the pain is virtually gone without pain meds and overall I'm feeling better!❞"
Denise J.

"❝I have increased mobility and pain relief after 3 weeks of adjustments. I definitely recommend getting a chiropractor if you have back pain for long-term relief.❞"
Sara V.

"❝I have less tightness in shoulders, I'm sleeping better and have no headaches. I love all the staff at Gard and wish I could come everyday!❞"
John P.

"❝I had no idea how terrible my neck was until I came here and was adjusted and realized. I and my back actually feel stronger now and my back pain ain't no thang!❞"
Bonnie O.

"❝When I started I persistently had upper and lower back pain. I just assumed it was normal since I work at a computer and am also a mom. But it's not normal! After only a week and a half the pain is gone!!❞"
Maureen D.

"❝I'm not sure why I waited so many years to try this! Gard has helped me so much in such a short time. Wonderful practice!.❞"
Vania G.

"❝When I first came my back hurt so much I couldn't bear to sit or stand too long. The sciatic burning and pain was horrible. Now after some treatments, I feel great and more energetic with almost no more pain. ❞"
Colleen W.

"❝When I came in I was in constant pain and full leg numbness. After four weeks I am much improved and can envision that healing is happening!❞"
Carry R.

"❝When I started at GWC my back hurt so bad I was scared to carry my boys for fear of falling. Dr. Aliya has alleviated my pain and even helped with headaches on top of my back pain!❞"
Judy M.

"❝Not only do my knees and back feel better, but so does my mood when I leave GWC! Friendly, happy people make my day!❞"
Niti A.

"❝I experience more strength during household chores specifically standing long hours of cooking and cleaning. I can sit a lot longer and sleep better. I have much less swelling in my hands and feet. Thank you!❞"
Niah W.

"❝Since coming to GWC I've felt so much better! I've had a significant decrease in neck pain, back pain and headaches.❞"
Liane W.

"❝I came in hardly able to move or get comfortable on my left side. Once it started to improve it was so great to know I could get help without meds.❞"
Caroline M.

"❝Since I started treatment here, I am now able to sleep on my side for a portion of the night and the swelling I had in my ankle for four years is practically gone! It's weird!❞"
We welcome the opportunity
to help you and your family heal and reach your health goals.